Preferences
Appearance
PropellerIDE can be themed to suit your preference in the Appearance tab. Click to select from a drop-down of themes or monospace fonts, or double-click on one of the color swatches to open a color picker.
Changes to the appearance will propogate instantly throughout the IDE.
Classic Theme
PropellerIDE provides the Classic theme for compatibility with the original Propeller Tool. It supports the legacy Parallax font with the proprietary Propeller character mapping.
Warning

The Parallax font is deprecated

The proprietary character mapping is not portable and is only provided for legacy support. Consider the use of a standalone diagramming tool or plain ASCII for creating in-source diagrams.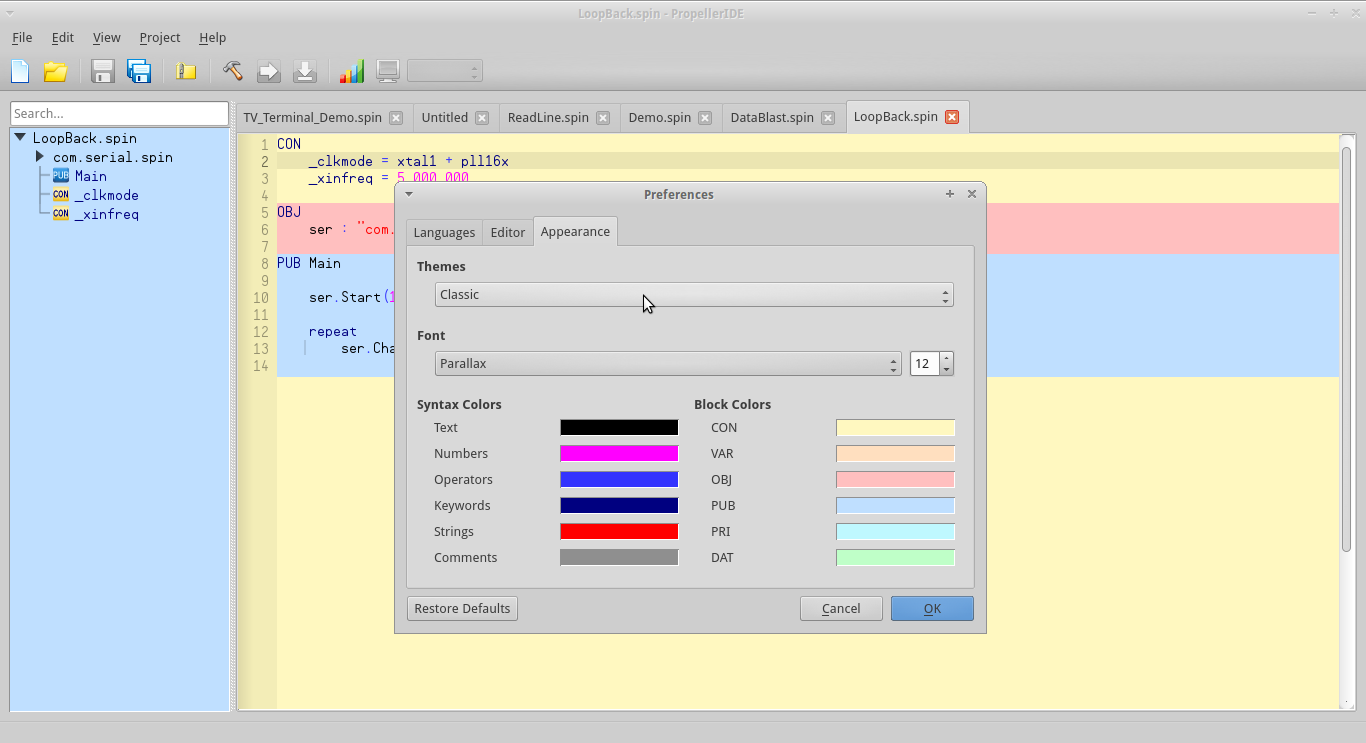 Languages
PropellerIDE supports multiple library paths to be searched from top to bottom.
| | |
| --- | --- |
| Note | This is still an in-progress feature. |
Editor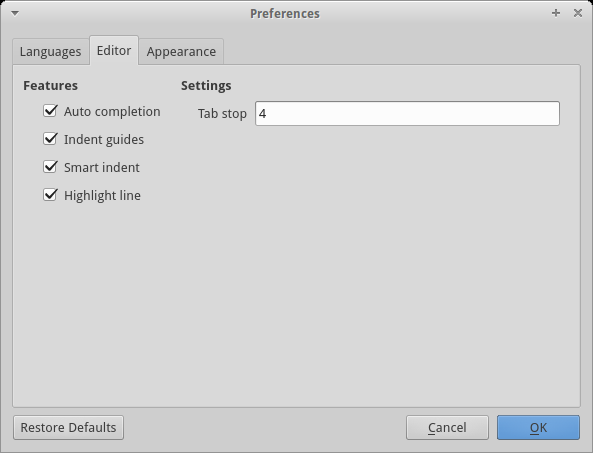 Auto completion

Toggles code completion